Accessories:
Child seat
70 CZK / day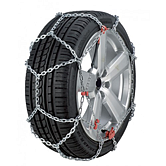 Snow chains
100 CZK / day
Here you can pay:
Car rental Taggart in Prague is offering the best condition and price for the new or max. 2 year old cars. We rent only with technical warranty, on which you can rely. The average age of cars in long term rental is only 9 months and have no more than 80 000 km(the average is 21 000 km). All cars have car radio and A/C conditioning. You can rent a car in Prague with two different tarris: with limit or without limit of km. The price always depends on duration of the contract. The longer is contract the better is the price.
Are you looking for a different car that we don´t see on price list? No problem. Maybe it is just rented, so fill free to contact us on and we can check:
info@taggart.cz / +420 775 592 097
or buy a new one just for you.
Price includes:
Full insurance OSAGO and CASCO with franchise - compulsory accident insurance in European Union + Swiss. More info in FAQ
No charge for travel abroad
No charge for additional driver
Radio and air conditioning
You will not have any fees for paying by credit / debit card from EU
Toll sticker for Czech Republic
Winter and summer tires, depending on the
Reliable and safe cars
Comfort with furnishing and pick up spot for the tenant
Compliance with all mandatory inspections (MOT, emissions)
Road tax in Czech republic
Price does not include:
Prices are without VAT (21%)
Refundable deposit of CZK 10,000 to CZK 60,000, depending on the type of vehicle
Fuel - you receive a full tank and should return full
Delivery and pick up out of working hours (7-7:45, 17:15-18:15 or Sat, Sun - 9: 00-16: 00) are subject to a additional charge of 300 CZK, 18: 30-20:00 (Sat-Sun 16:15-19:45 or a public holiday) is charged with an additional fee of 500 CZK and from 20:00 till 6:45 for the fee of 1,000 CZK. - Deposit may vary depending on the type of car.
Restore the original appearance (car wash)
Participation/franchise in a traffic accident 5% or min 6 050 CZK in case it is your fault or offender is unidentified. More in FAQ
Insurance doesn't cover tires or wheels. More in FAQ
Fines for traffic offenses during the lease
Highway ticket/toll abroad