Cheap Car Rental: Where Price Meets Quality
In today's rapidly changing times, mobility has become a key to success and freedom. Whether you're planning a business trip, a vacation, or simply need a replacement vehicle, car rental can offer a quick and efficient solution. However, how do you find the right balance between price and quality? Cheap car rental doesn't always have to mean a compromise in comfort or safety. In the following article, we will look at how to choose a car rental service that offers great services at an acceptable price, without having to sacrifice your requirements and expectations. Join us in the world of car rentals, where reasonable prices meet high standards.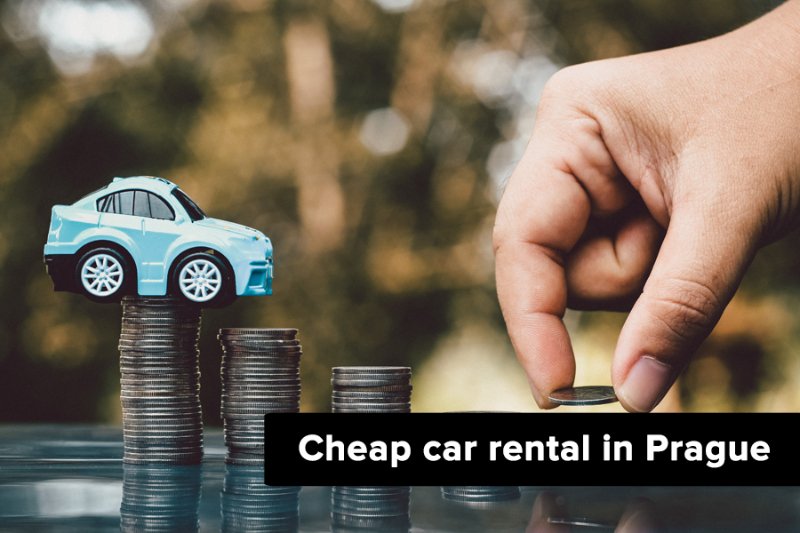 Unlike buying a car, renting one is not as financially demanding, especially if you choose a cheap car rental for your purpose. However, it's important to realize that the cheapest car rental may not necessarily be the one that advertises the lowest rental prices on its website. The reason is that this low price may be offset by sections or hidden aditional costs. Among the most common are:
high fees for cleaning vehicles
exceeding the speed limit
exceeding the mileage limit
basic insurance fees
toll stickers
additional drivers
various penalties
exorbitant costs
poor technical condition of the vehicles
Ultimately, renting a car from such a car rental can end up being significantly more expensive.
And the aforementioned poor condition of the vehicles is unfortunately characteristic of the very cheapest car rentals. They usually decide to rent even more than 10-year-old cars in poor, often even crashworthy condition, with the vision of setting the lowest price on the market. So it's clear that this is not the way to go when renting a car. Although, of course, the vision of renting a car for a few crowns per day is very tempting for everyone, the subsequent impacts can have a noticeable financial cost, ruin a vacation, or result in a waste of time. Therefore, when choosing a car rental, thoroughly study their offer and be inspired by reviews from satisfied customers, but also from dissatisfied ones, which will tell you how the car rental approaches and what they charge fines for. Your satisfaction and comfort should be the top priority!
How to Identify a Rental Service That's Budget-Friendly Yet Dependably Professional?
A truly cheap car rental stands out because, in addition to offering low daily rental prices, it provides clear and understandable contractual terms without a multitude of sanctions and fees, and most importantly, offers vehicles in perfect technical condition that are no more than 4 years old. The price includes everything the client needs for a comfortable and trouble-free journey – from car insurance to round-the-clock customer support. Taggart Car Rental, in the segment of cheap rentals of new and nearly new vehicles, is at the absolute top, because in addition to favorable prices, it can boast maximum seriousness and a modern vehicle fleet. The rental agreement and terms and conditions are only on one A4 sheet, with the terms and conditions on just one side. In short, if you want to rent a new and safe car for an acceptable amount of money, you can fully rely on us.
Although Taggart Car Rental cannot fully compete with the mentioned car rentals that offer 10-year-old cars in terms of prices, because the purchase price of a new or nearly new car is many times higher than that of an old one. On the other hand, we can guarantee that with a car from our rental company, you will always reach your destination calmly and will never have to deal with technical complications on the way. We make sure that all our vehicles are in perfect technical condition and undergo regular complete servicing.
Insurance Included and Free Delivery? No Problem with Taggart
In the price of both short-term and long term car rentals, as previously mentioned, comprehensive insurance is included—specifically, collision damage waiver, third-party liability insurance, and windshield protection. Moreover, this insurance is valid across the EU, so even if you plan to take the rented car beyond the Czech Republic's borders, you needn't worry about unexpected expenses related to paying for damages after an insurance event.
While we're on the subject of international travel, it's worth mentioning that we are one of the few companies that charge absolutely no fees for trips abroad. The same goes for adding an additional driver. This is yet another proof that renting a new car at affordable prices makes sense with Taggart. Among the cheapest cars now available with us, you'll find the Hyundai i30 and Škoda Scala. Apart from these brands, you can also rent Mini, Volkswagen, Audi, or BMW vehicles at our car rental for less than 300 Czech crowns per day.
If you're from Prague city center, having the car delivered right to your doorstep will cost you nothing, or you can come to pick up the car at one of our branches (Taggart contact).
Simply put, we are able to offer you a complete package of services for one price, services that other rental companies offer either for a fee or not at all.
When choosing a budget car rental in Prague, don't just look at the rental price, but also examine the offer and cost of associated services, as that's often where the hidden catch is. Similarly, take a look at the average age of the fleet; if it's higher than 5 years, it's better to avoid such a car rental, as vehicles that old start to suffer from technical problems. For comparison, the average age of vehicles in the Taggart car rental fleet is around 1 year, and with such cars, we can guarantee you a reliable and hassle-free vacation or mobility according to your needs!
Car rental Taggart has in Prague 3 branch which are located: 
At Taggart car rental, it's never too late to rent a car: you can easily order exactly the car you need by phone (+420 775 592 097), email (info@taggart.cz), or through the reservation form on the website.
Updated:
30.10.2023 16:07