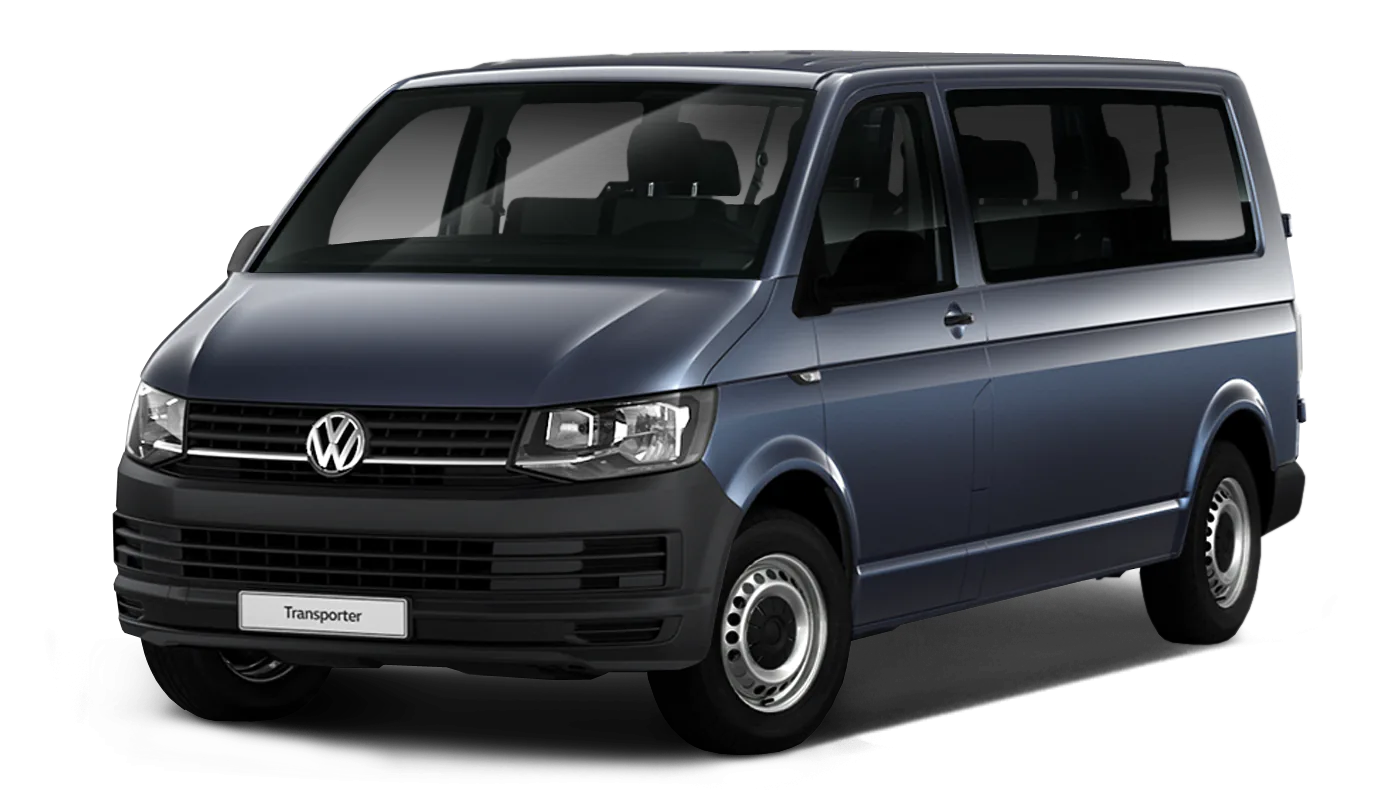 Order a car
VW Transporter 9ST automat
Year of production:
2018 - 2021
from
935 CZK / day
29000 CZK / mth
---
You can drive the car with B category of driving licence. (for normal cars)
---
Standard equipment:
Automatic transmission, 9 seats, air conditioning, car radio swing, multifunction trip compute, ABS, ESC, central locking w/ radio remote control, start/stop engine system, tyre pressure monitor, ISOfixes, cruise control, parking sensors.
---
Rental price list according to engine and equipment:
- Prices are in CZK and do not include VAT. Deposit may vary depending on the type of car.
---
Price includes:
Clean car
Full car insurance (Participation/franchise in a traffic accident 5% or min 6 050 CZK in case it is your fault, nature or offender is unidentified) more in FAQ
Asistance service in EU, excluding Romania, Greece and Bulgaria
No charge for additional driver
Digital trip evidence
Car pickup / return time:
Mo – Fr 8:00-17:00 For free in Prague + Airport Václava Havla in rentals longer than 3 days
Out of open hours:
7-7:45, 17:15-18:00 or Sa/Su - 9:00-16:00 - +300 CZK
6:00 - 6:45, 18:15 - 19:45 (Sa/Su-16:15-19:45) - +600 CZK
20:00 - 22:00 - +1200 Kč
22:15 - 5:45 - +1500 Kč
Public holiday - 6:00 - 19:45 - +1000 CZK
---