Where to Rent a Car in Prague?
Prague, the heart of Europe, is a city filled with history, culture, and endless opportunities. Whether you're here for a visit, on business, or just need to quickly travel from one end of the city to the other, having a car at your disposal can be essential. The question is: Where should you rent a car? While there are many car rental companies in Prague, you would want the assurance of quality and reliability. This is where Taggart Car Rental comes into play. With years of experience and an excellent reputation, Taggart is your best choice in Prague.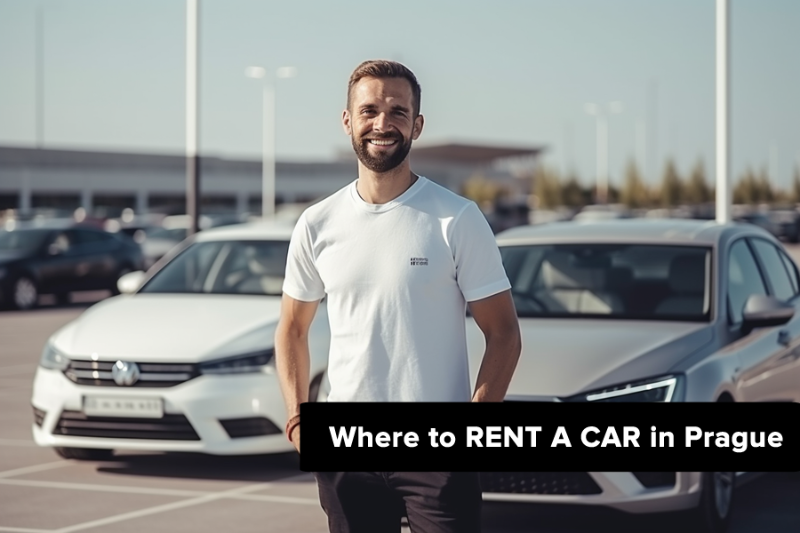 Quick and Transparent Rentals at Both Branches of Car Rental Taggart
Are you planning a trip to Prague and looking to rent a car to tour the capital of the Czech Republic? Or perhaps you live in Prague, don't own a car, but occasionally need one for trips or to transport bulkier items? In both these scenarios, Taggart Car Rental in Prague is the perfect solution for you, allowing you to rent a car whenever it suits you – be it day or night!
In addition to being able to call our car rental service and arrange a car rental at any time, we also offer the convenience of delivering the car right to your doorstep. Specifically, both our Prague branches offer free car delivery to addresses located near metro stations (within a 5-minute walking distance from the metro) anytime during working hours, provided that you rent the car for at least 3 days.
Simply put, Taggart Car Rental in Prague strives to ensure that renting a car is as comfortable, time-efficient, and flexible as possible.
Where Can You Find Taggart Prague Branches?
Of course, you can also pick up the car for free at one of the two branches of Taggart Prague s.r.o. The first branch is located right in the heart of Prague, near the Main Train Station and Wenceslas Square, at Politických vězňů 1597/19, Prague 1 - city center. This is indeed the quickest way to rent a car in downtown Prague.
The second branch, which is also very accessible, is located in the Smíchov district of Prague, specifically at Nádražní 1065/10, Prague 5 Smichov. The quality of these Prague branches is reflected in the highly positive reviews from satisfied customers on Google Reviews. In fact, these Prague branches are even the highest-rated car rentals in the market!
Much of the credit goes to their helpful staff, always ready to assist, advise, and address any concerns or questions you might have regarding car rental, both in-person and via their round-the-clock helpline.
A Wide Range of Vehicles to Choose From
However, the excellent accessibility of branches, outstanding customer service, and fair treatment are not the only strengths of Taggart Car Rental Prague. Both branches of Taggart Car Rental Prague boast a vast fleet comprising new and nearly new vehicles - be it for city drives or holidays. From small cars, perfect for hassle-free city parking, to larger vans offering ample space for group travel, they have it all.
You're sure to find a vehicle that meets all your requirements at Taggart's Prague branch - they have cars for every occasion. Not only is their car selection extensive, but the range of rental options they offer is broad as well. Whether you wish to rent a car for just one day or several months, they've got you covered. Moreover, you can opt for a car with a set mileage limit or go for unlimited mileage. This underscores our point about the utmost flexibility of car rentals through Taggart Car Rental. 
What Other Benefits Does Taggart Car Rental Prague Offer?
Another noteworthy point is that the rental price we agree upon with you is always final. You won't face any hidden charges, unlike what's common with some competing car rental services. For long-term rentals, you'll also avoid any initial fees and deposits - we strive to make car rental as accessible as possible. Moreover, you won't even have to pay for service, only for the fuel.
Safety and reliability of the cars we rent out are of paramount importance to us. At the Prague Taggart rental location, we exclusively offer nearly new cars with full service, ensuring you won't have any concerns about technical malfunctions that could disrupt your travels. However, if, against all odds, something were to happen, you don't have to worry - we'll provide a replacement vehicle free of charge.
In case of any interest or questions, we are always here to help at +420 775 592 097 or via email at: info@taggart.cz.
Updated:
22.08.2023 18:00